Things are certainly heating up in the world of "Star Trek" comic books at IDW Publishing, and 2023 is poised to be a banner year for boldly bolting into the final frontier with multiple crews and connections to the larger universe. 
But the year wouldn't be quite complete without the always-welcomed "Star Trek Annual" issue to round out the spacey spring offerings, and we've got an exclusive first look at all the incredible covers fans can anticipate and plan for. 
Written by Jackson Lanzing & Collin Kelly and joined by artist Rachael Stott, this 40-page celebratory one-shot landing in May is a trippy tour-de-force of interstellar Star Trek adventure.
Related: God killers target Sisko and Worf in IDW's 'Star Trek: Day of Blood' story arc
Beginning back in October of 2022, IDW launched their new flagship "Star Trek" series from superstar writers Jackson Lanzing & Collin Kelly ("Star Trek: Year Five") and artist Ramon Rosanas, only to be followed with news of a five-issue summer crossover event called "Star Trek: Day of Blood."
This unifying arc between "Star Trek" and the upcoming "Star Trek: Defiant" series arrives May 6, 2023 with a Free Comic Book Day special titled "Prelude to Day of Blood," co-written by veteran Trek comic masters Lanzing, Kelly, and Christopher Cantwell with artwork by Mike Feehan.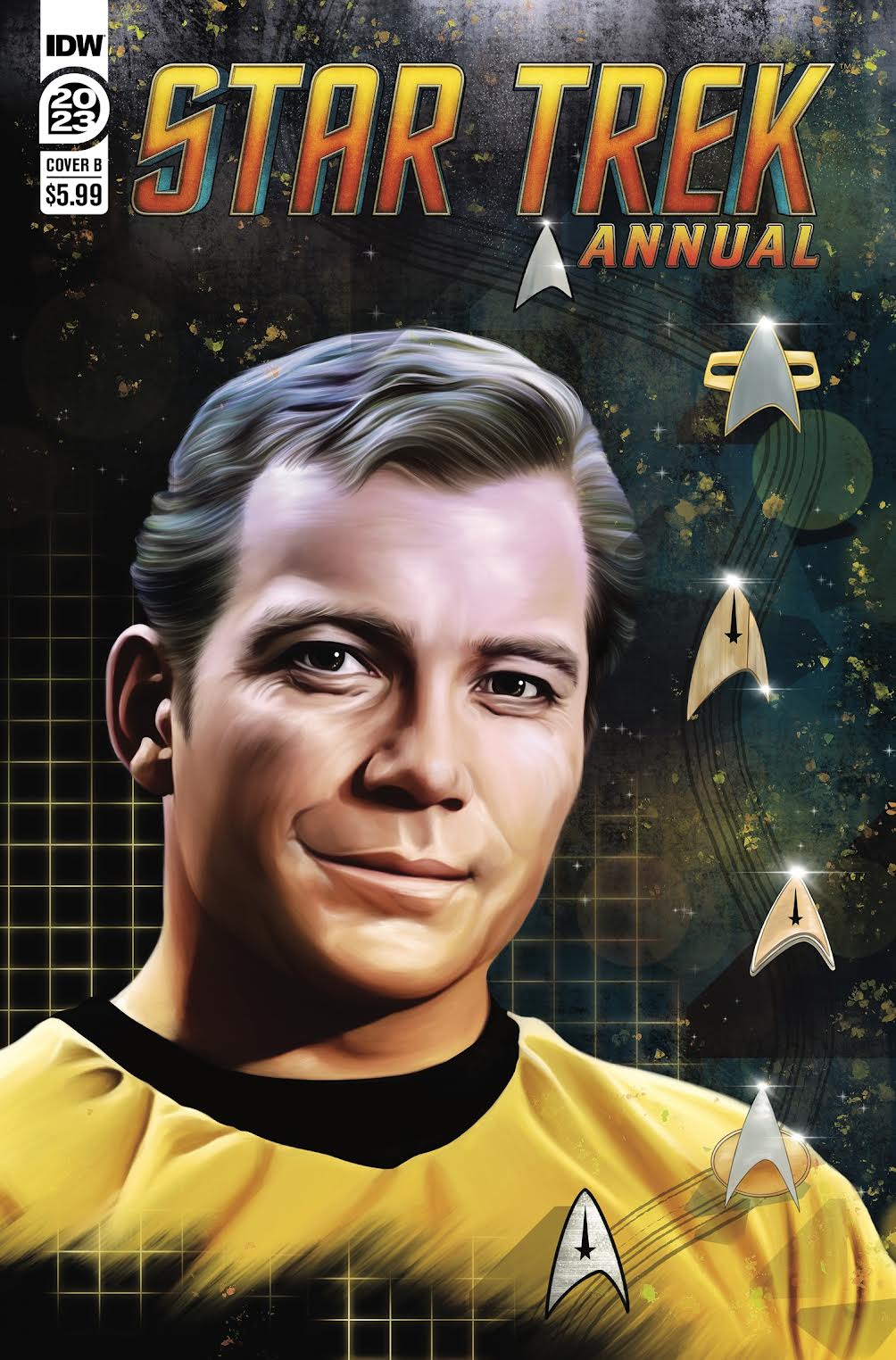 The highlight of the year, though, is IDW's "Star Trek Annual 2023," which will take readers on an adventure alongside characters spanning the franchise's long and storied history.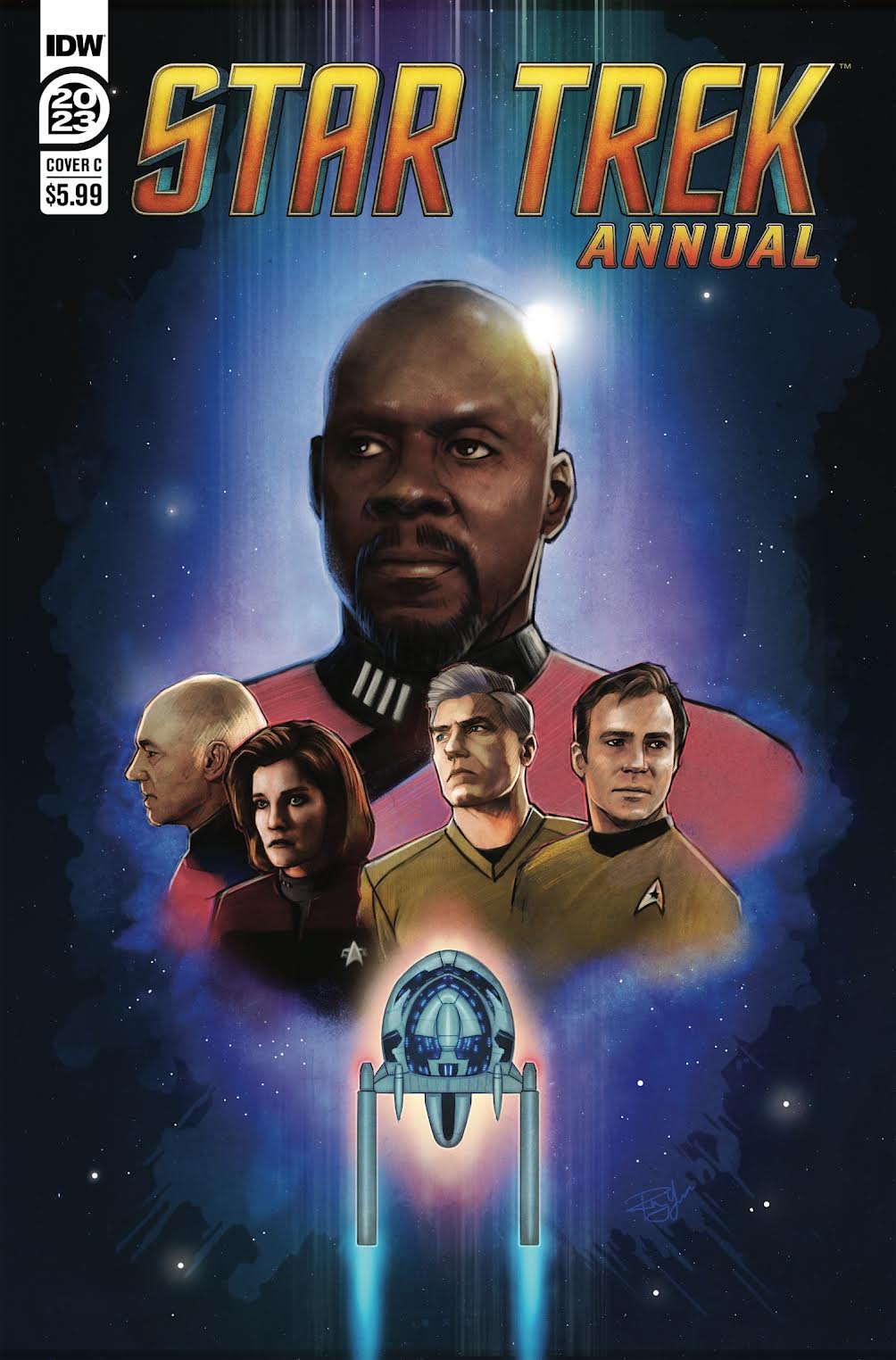 Here's the official synopsis:
The Theseus crew finally get a chance to relax. But just as everyone settles down, a strange signal comes in with a message that reads, "Mr. Scott. We have a problem. Bring help. — Jim". Upon finding the source of the signal, the Theseus bridge crew step into a fully activated holodeck recreating the bridge of the original U.S.S. Enterprise — complete with a "discovery" of some "strange new" guest stars! 
Join the writers behind the critically acclaimed "Star Trek" series, Jackson Lanzing & Collin Kelly ("Batman Beyond," "Captain America"), for an exciting romp through the history of Trek with art by Rachael Stott ("Star Wars: The High Republic Adventures").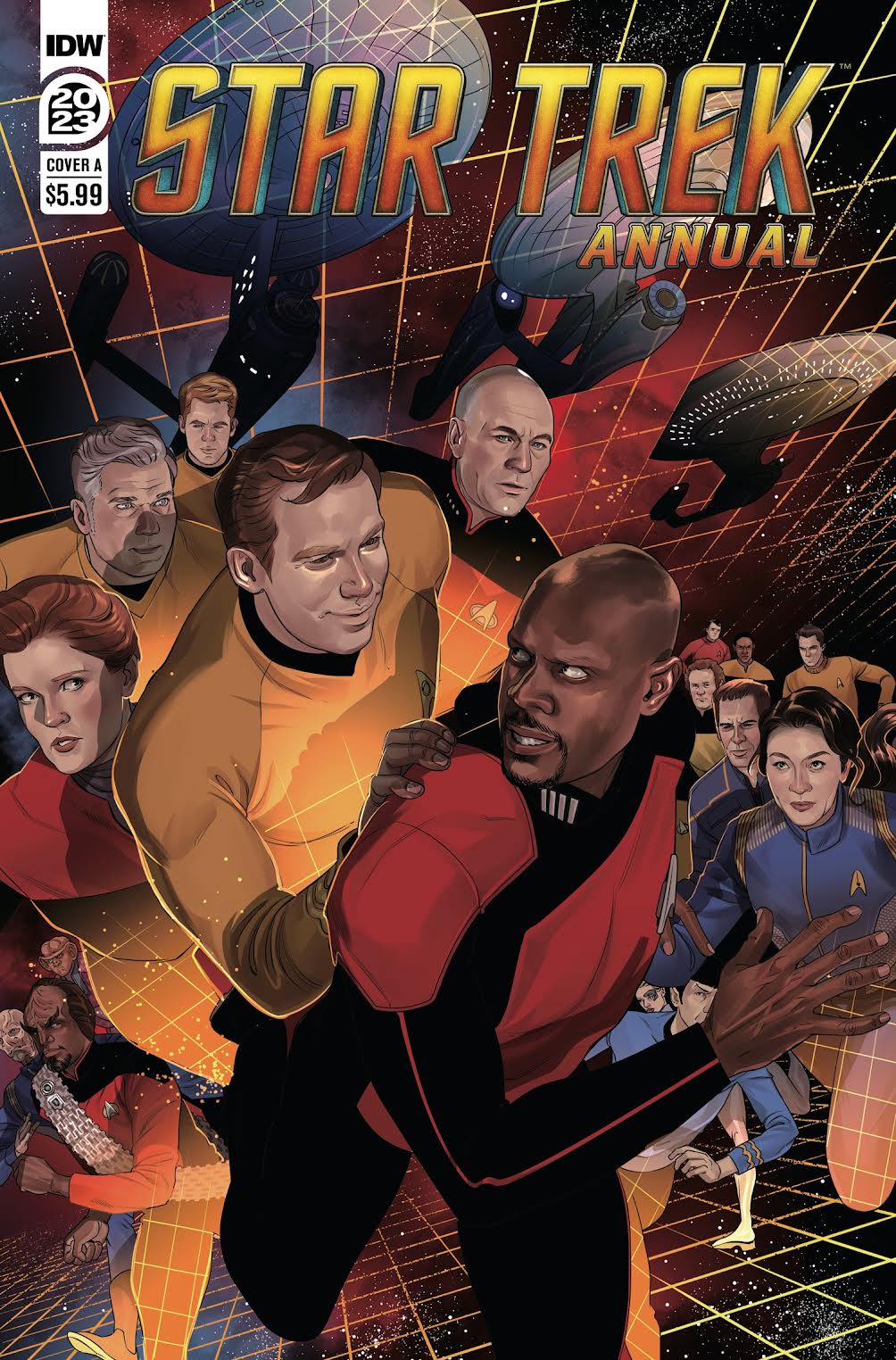 Featuring a main cover by Rachael Stott and vivid variant covers from Steffi Hochreigl, Rhys Yorke, and JK Woodward, IDW Publishing's "Star Trek Annual 2023" docks inside comic shops this May.
Follow us @Spacedotcom (opens in new tab), or on Facebook (opens in new tab) and Instagram (opens in new tab).