It's official, folks: Paramount has cleared "Starfleet Academy" for launch, with principal photography scheduled to start next year. 
With "Star Trek: Discovery" set to end after the fifth and final season, this newly announced series could be considered the beginning of Phase II, if you want to think in Marvel terms.
"The series will follow the adventures of a new class of Starfleet cadets as they come of age in one of the most legendary places in the galaxy," a statement issued by Paramount said.
"[It] will introduce us to a young group of cadets who come together to pursue a common dream of hope and optimism," the statement continues. "Under the watchful and demanding eyes of their instructors, they will discover what it takes to become Starfleet officers as they navigate blossoming friendships, explosive rivalries, first loves and a new enemy that threatens both the Academy and the Federation itself."
Related: 'Star Trek' movies, ranked worst to best
The single most pressing detail however, is missing from the statement: When exactly will the new series be set? What era of "Star Trek" is going to be redesigned, revamped and revitalized?
We've seen glimpses and heard mentions of the Academy since "The Original Series." Lest we forget, the opening sequence of "The Wrath of Khan" was onboard a command simulator based at the Academy, and it was around this point that it was confirmed to be located in San Francisco. 
Then, most notably, in "The Next Generation" episode "The First Duty" (S05, E19), we got to see the Donald Tillman Water Reclamation Plant in Van Nuys, California, double as a location for the Academy. We also got to see a bit in the J.J. Abrams movies, but we don't talk about those, because they're awful.
At this point it was more or less established that the Academy is located in Horseshoe Bay, on the north side of the Golden Gate, just north of San Francisco. However, the producers of "Picard" and "Discovery" couldn't quite align their thinking, as the spot looks significantly different between both shows. You may recall, the nice touch — albeit it was built up far too much — in the S04, E03 episode of "Discovery" entitled "People of Earth," when the crew of the USS Discovery went back to hug their favorite tree.
So, at least it will all be sewn up in canon going forward, but that brings us back to the era. Everything hinges on that. How much future technology will be incorporated, what will the uniforms look like, what's the state of the galaxy, who in "Trek" history is past and who is future — everything. All we're going to say on the matter is that we hope with all of hearts that it isn't TNG/VOY/DS9-era (late 24th century, in other words) and instead it's Kirk movie-era, or late 23rd century. It might even be "Strange New Worlds"-era, which would make it mid-23rd century.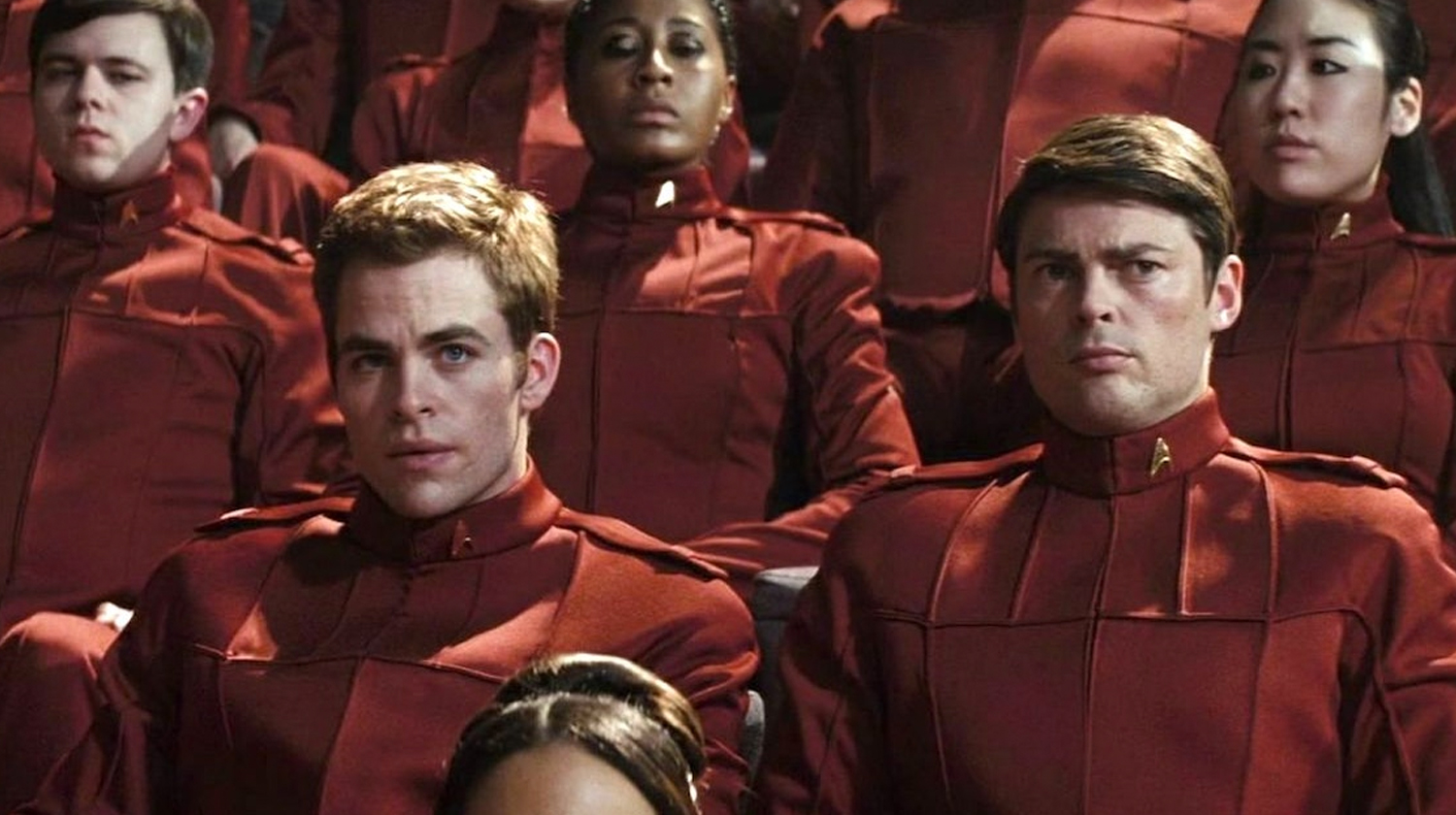 Alex Kurtzman and Noga Landau will serve as co-showrunners. Kurtzman we all already know, but this will be Landau's biggest career break yet, having cut her teeth on the TV shows "Nancy Drew" and "Tom Swift." The series premiere episode will be written by Gaia Violo, another relative unknown in the sci-fi arena, but she's got the show "Absentia" already under her belt. It's a blank canvas; let's hope they do something with it that appeals to everyone.
There's no word on the other spinoff show that was also being rumored, the Section 31-focused series, or "Star Trek: The Michelle Yeoh Show," as it was sometimes referred to. If we're being honest, however, it feels like that ship has sailed. But it was First Contact Day last week, so who knows what announcement Paramount might surprise us with.
"Star Trek: Picard" and every episode of every "Star Trek" show currently streams exclusively on Paramount Plus in the US. Internationally, the shows are available on Paramount Plus (opens in new tab) in Australia, Latin America, the U.K. and South Korea, as well as on Pluto TV in Austria, France, Germany, Italy, Spain and Switzerland on the Pluto TV Sci-Fi channel. They also stream exclusively on Paramount Plus in Italy, France, Germany, Switzerland and Austria. In Canada, they air on Bell Media's CTV Sci-Fi Channel and stream on Crave.
Follow Scott Snowden (opens in new tab)and follow @Spacedotcom (opens in new tab)on Facebook and Instagram.