A Russian cosmonaut completed the first test flight at the end of a robotic arm as part of a successful spacewalk at the International Space Station (ISS) on Wednesday (Aug. 9).
Expedition 69 commander Sergey Prokopyev rode at the end of the European Robotic Arm (ERA) to test the durability and sturdiness of a portable workstation. The arm was added to the International Space Station with the Nauka multi-purpose science module in July 2021, but it did not enter service on the Russian segment until almost a year later in April 2022.
Since then, the ERA has been used to relocate a large radiator and an experiment airlock, but this was the first time that it was used with a human aboard.
Related: Spacewalks: How they work and major milestones
Cosmonaut Andrey Fedyaev, working at a panel inside Nauka, controlled the 37-foot-long (11.3 meters) robotic arm as Prokopyev went along for the slow and steady ride. Dmitry Petelin, who joined Prokopyev on the spacewalk, was positioned nearby to observe and photograph the test.
The demonstration, which lasted about 40 minutes, showed that the arm, equipped with the portable workstation, can be used to reposition cosmonauts on future spacewalks, matching one of the capabilities of the station's primary arm, the Canadarm2, that supports the U.S. operating segment. 
Before today, and even during the spacewalk, crew members on EVAs (extravehicular activities) transferred between modules using manually operated extendable "Strela" booms.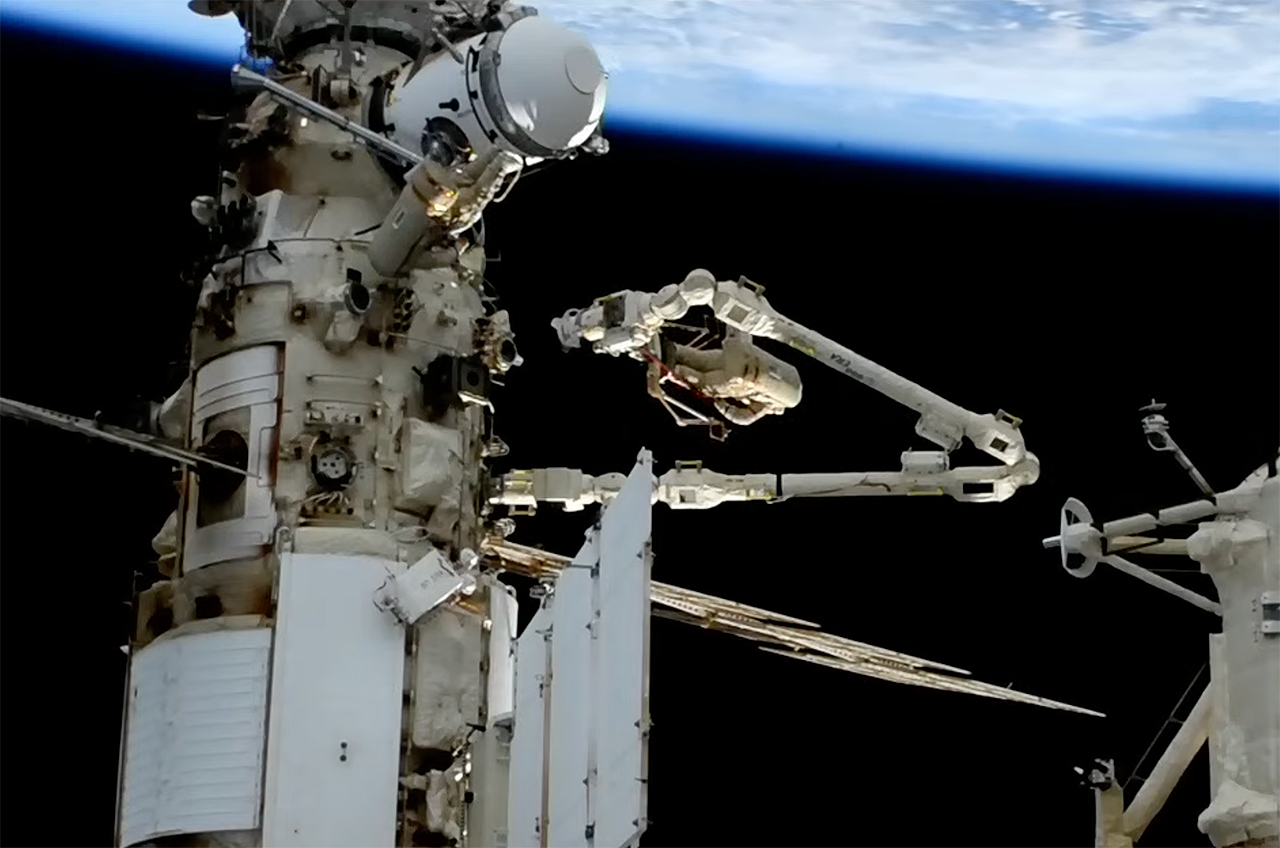 In addition to testing the arm, Prokopyev and Petelin also installed debris shields to protect the areas on the Rassvet mini-research module where the relocated radiator and airlock had been. 
They two cosmonauts completed the spacewalk by tossing overboard the protective shrouds and launch restraints that they removed from the portable workstation earlier in the EVA, as well as the towels they used to wipe down their spacesuits. The two jettisons was done with care such that the bundled packages had no chance of reencountering the station before the spent equipment falls back to Earth and is destroyed.
Prokopyev and Petelin then reentered the space station and closed the hatch. The 6 hour and 35 minute spacewalk began at 10:44 a.m. and ended at 5:19 p.m. EDT (1444 to 2119 GMT).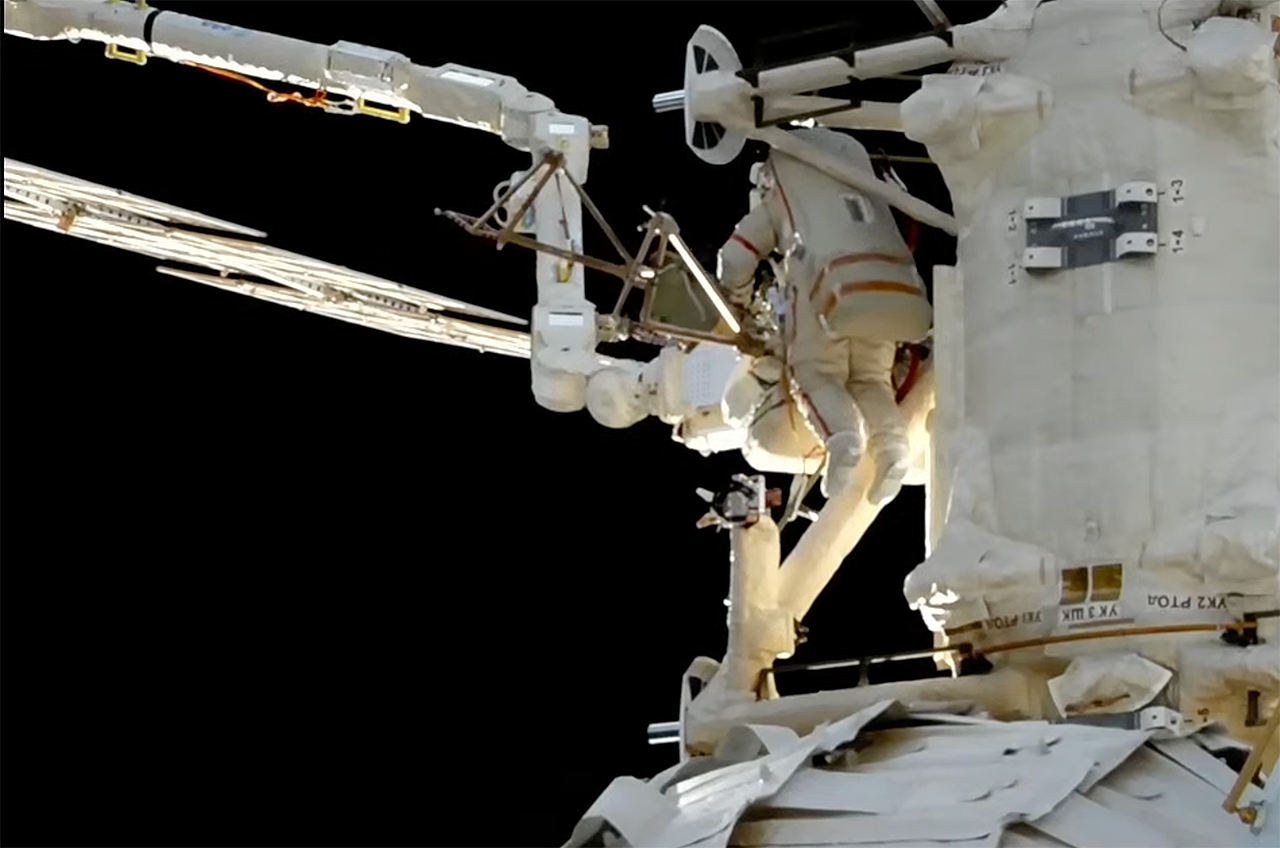 Wednesday's outing was the 60th from a Russian airlock and the 267th overall EVA in support of the assembly and maintenance of the International Space Station since 1998. It was the 10th spacewalk conducted at the space station this year and the eighth EVA during Expedition 69. 
Prokopyev, who served as extravehicular officer-1 (EV-1), has now performed eight spacewalks totaling 55 hours and 15 minutes. Petelin, as EV-2, completed his sixth career EVA, having now logged 39 hours and 44 minutes working in the vacuum of space.